Piece By Piece Inspection China 
Why is is important that we do a piece by piece inspection china of products for export in China.Here is an example. We have been working with a South China wood factory for over ten years. An American client ordered a small batch of chairs from us and we visited the South China factory to inspect the finished products. 
All together there were 8 chairs and 11 stools. Looking at the chairs and stools at face value, everything seemed to be in good order. However on closer inspection, various discrepancies were apparent.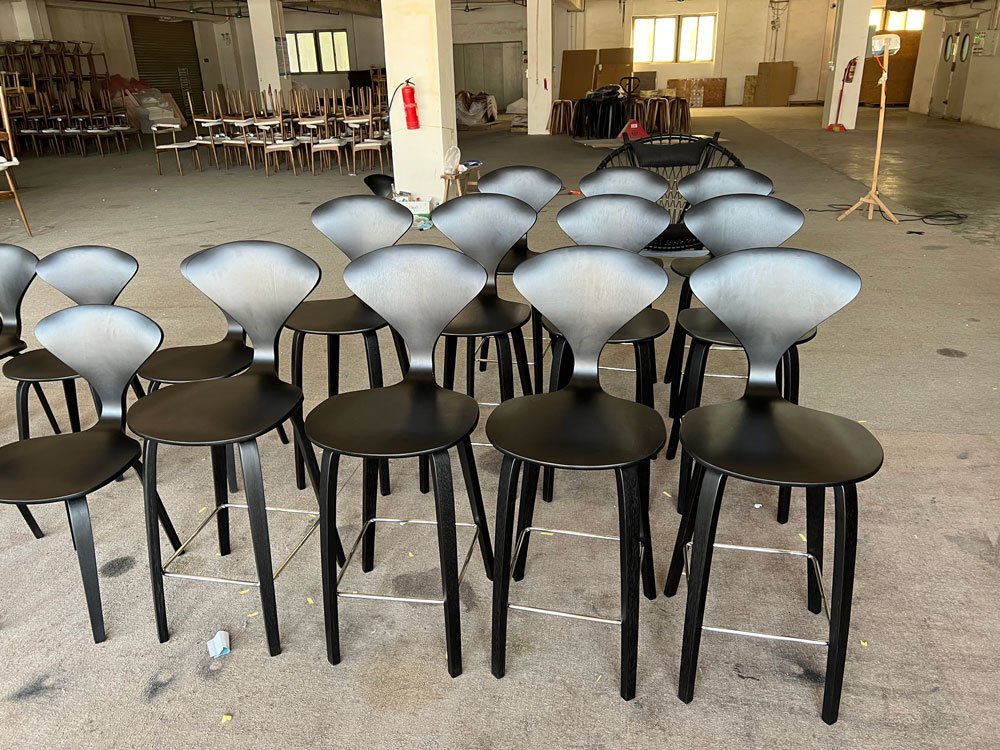 The underside metal brackets were dirty and not properly prepared for packing.
The chair leg has not been evenly painted.
The wood edge of the chair has cracked.
Small unpainted areas where hooks were used to suspend chair for painting were not reposted.
Uneven leg lengths needed to be adjusted to level the chair.
We also tested the moisture levels. Between 8 – 12% rating is safe for exporting. This is to prevent cracking of wood and to ensure that there is no mould or fungus present, prior to wrapping for transport.
In the event, we will go back and double check, 'Piece by Piece' to ensure perfect paint coverage, chair balance, and that all areas of manufacture are perfect.
Only in this way can we ensure that our Chinese products do meet our overseas customer client standards. We believe that while trust is good, control is better. And by hard work and careful processing, Plus Sourcing Ltd. is always at your service.